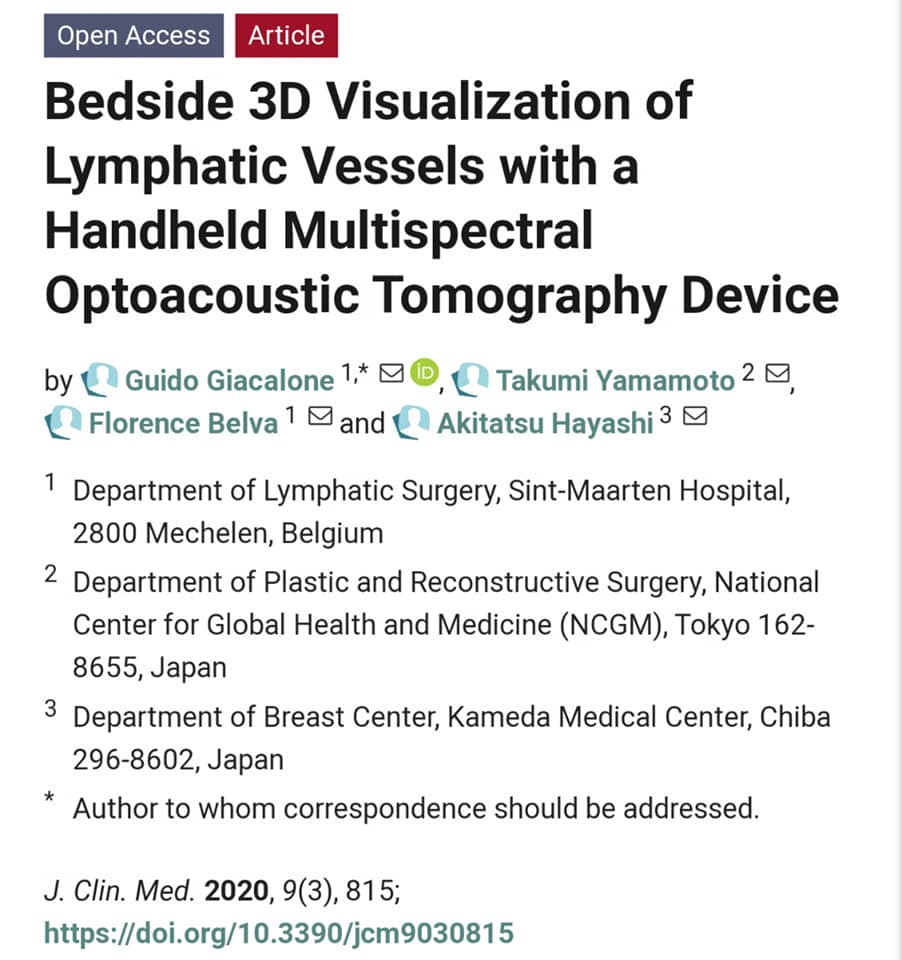 It is our great honor to publish this paper entitled "Bedside 3D Visualization of Lymphatic Vessels with a Handheld Multispectral Optoacoustic Tomography Device" on the Journal of Clinical Medicine.
https://doi.org/10.3390/jcm9030815
A 3D photoacoustic visualization system (Luxonus Inc., Japan) for detection of lymphatic vessels has been introduced from 2 years ago. However, the need to immerse the body part in water and the size of the device's configuration with dedicated bed, hamper widespread application of a promising technology.
In contrast, Multispectral Optoacoustic Tomography (MSOT) in handheld mode operating at video rates can be performed at the bedside without water immersion of the limb.
MSOT is a novel, non-invasive and patient-friendly approach to the detection of lymphatic vessels in patients with lymphedema. Given that the handheld MSOT device can identify and image, in real-time and at the bedside, lymphatics and veins with high spatial resolution beyond the limits of near-infrared technology, it is a promising tool in the preoperative assessment of patients requiring lymphatic surgery.
Thanks to Dr. Guido Giacalone for the great work and collaboration!!