Diagnosis
How to Evaluate Lymphedema
In a lymphedema treatment, understanding not just the appearance and volume of the affected limb and the nature of the edema but also the extent to which the functions of the lymphatic vessels are preserved in each individual case is a major key to the success of subsequent treatment(s).
Typical testing methods to evaluate the functions of lymphatic vessels are as follows:
Lymphoscintigraphy using radioisotopes
SPECT-CT
Indocyanine green (ICG) lymphangiography with contrast media
MRI lymphangiography
It is important to use a combination of these tests to understand each individual's condition depending on the severity of the disease/status.
ICG lymphangiography is usually performed in the outpatient consultation room on appointment day to evaluate the functions and severity of lymphatic vessels. However, in cases where ICG lymphangiography alone is inadequate, or when there is a large discrepancy between the results of ICG lymphangiography and the patient's subjective symptoms, other tests may be added (see About the consultation).

IICG lymphangiography is the most minimally invasive test for lymphedema that uses contrast media since the amount of contrast media used is less than 1 ml with no radiation equipment for imaging. This test can determine the clinical severity of lymphedema as well as predict the degeneration of lymphatic vessels, which plays a very important role in developing strategies for conservative and surgical treatment.
Latest Diagnostic Imaging
When it comes to the latest diagnosis of lymphedema, we established and presented in 2017 the world's first method of using ultra-high frequency ultrasound to diagnose lymphatic vessels and perform surgeries more effectively and efficiently. This technology has made it possible to provide treatment without the use of contrast media during surgery, greatly reducing the burden on the body.
For more information, visit Latest Diagnostic Imaging
---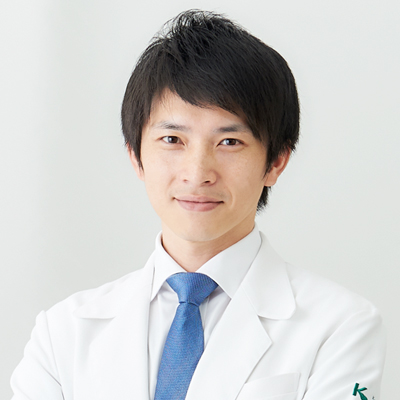 林明辰Akitatsu Hayashi
龟田总合医院/龟田京桥诊所
淋巴水肿中心 院长


世界上首次宣布使用超音波与干涉断层扫描(OCT)的尖端淋巴管形成技术。我们专注于使用此技术传播更有效的淋巴水肿手术。
---